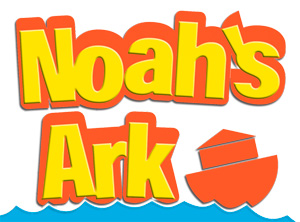 Our Little Treasures
Our children are the most precious earthly gift God has given to us. They are fascinated with life,  looking for a place to thrive. They will grow and develop where they are nurtured and respected.
At Noah's Ark Preschool, we are dedicated to providing the families in our community with a quality preschool and daycare program. We offer these services in a loving, caring Christian environment.
A Learning Environment
Noah's Ark Preschool meets the needs of children as they learn to relate to one another in a social environment. Children learn good behavior, cooperation skills, and healthy habits.   The daily program is academic, yet relaxed and fun.
The decision regarding your child's school is one of the most important you will make as a parent.  Preschool is your child's introduction to school.  It is important to choose a proper preschool that will enhance your child's success and confidence for the future.
Program Activities include:
Children's literature
Reading and math readiness
Physical motor skills
Science discovery
Bible stories and prayer
Music
Arts and crafts
Dramatic play
Ages
Children must be at least two-years-old. Pre-Kindergarten and Kindergarten programs are also available.
For more information, visit the MCA website, or call us at 415-892-5713.